Subway of Rogersville

The SUBWAY restaurant chain is the undisputed leader in the submarine sandwich category serving fresh, great tasting, made-for-yu sandwiches and salads, many of which have 6 grams of fat or less. Offering a healthful alternative to traditionally fatty fast food has made the SUBWAY chain a popular destination for health-conscious consumers.
Photo Gallery
Click on a photo below to enlarge and begin slideshow.
Large slideshows may take a minute to load.
Hidden Treasure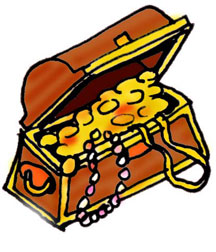 We look forward to your next visit! Just mention the Treasure Chest Special when you come in and receive a BREAKFAST COMBO SPECIAL! ANY Egg Muffin Melt and a 16 oz. coffee for ONLY $2.50!