Wellness Works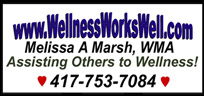 "Wellness" ~ optimal physical, emotional, financial well-being . . . a lean healthy body . . . energy to life life well . . . looking & feeling one's best.
My goal ~ help YOU apply this in YOUR daily life using an intelligent, safe, informed approach to weight management, nutrition, supplementation and physical activity. Join me on this fun, doable journey to wellness. Call me. Melissa Marsh, WMA, Naturally Lean Coach.
Photo Gallery
Click on a photo below to enlarge and begin slideshow.
Large slideshows may take a minute to load.

Hidden Treasure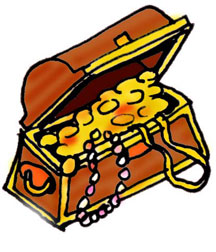 Just mention this Treasure Chest icon and receive one free weight management consultation!
A $50 VALUE!